Truly free dryer Angel with refills OR6643
Home / Cleaning supplies / Household cleaners
$10.00
$20.00
48% OFF
Promotion 1 Day Only
Main Features & Information
Get Heavenly Scented & soft clothing... while empowering women in need!
Looking for the softest & freshest smelling clothing? There's a far better way than the synthetic fragrances & silicone softeners in dryer sheets.
Dryer angels are a refillable & non-toxic solution for the softest & freshest laundry without any harmful toxic chemicals, lightly scented using plant-based & essential oils.
Each Dryer Angel is hand-made by women who are rescued from poverty & trafficking.
Truly free dryer Angel with refills
Recycle or hang your refill wherever you'd like to add some freshness. Great for your car, locker, gym bag and more!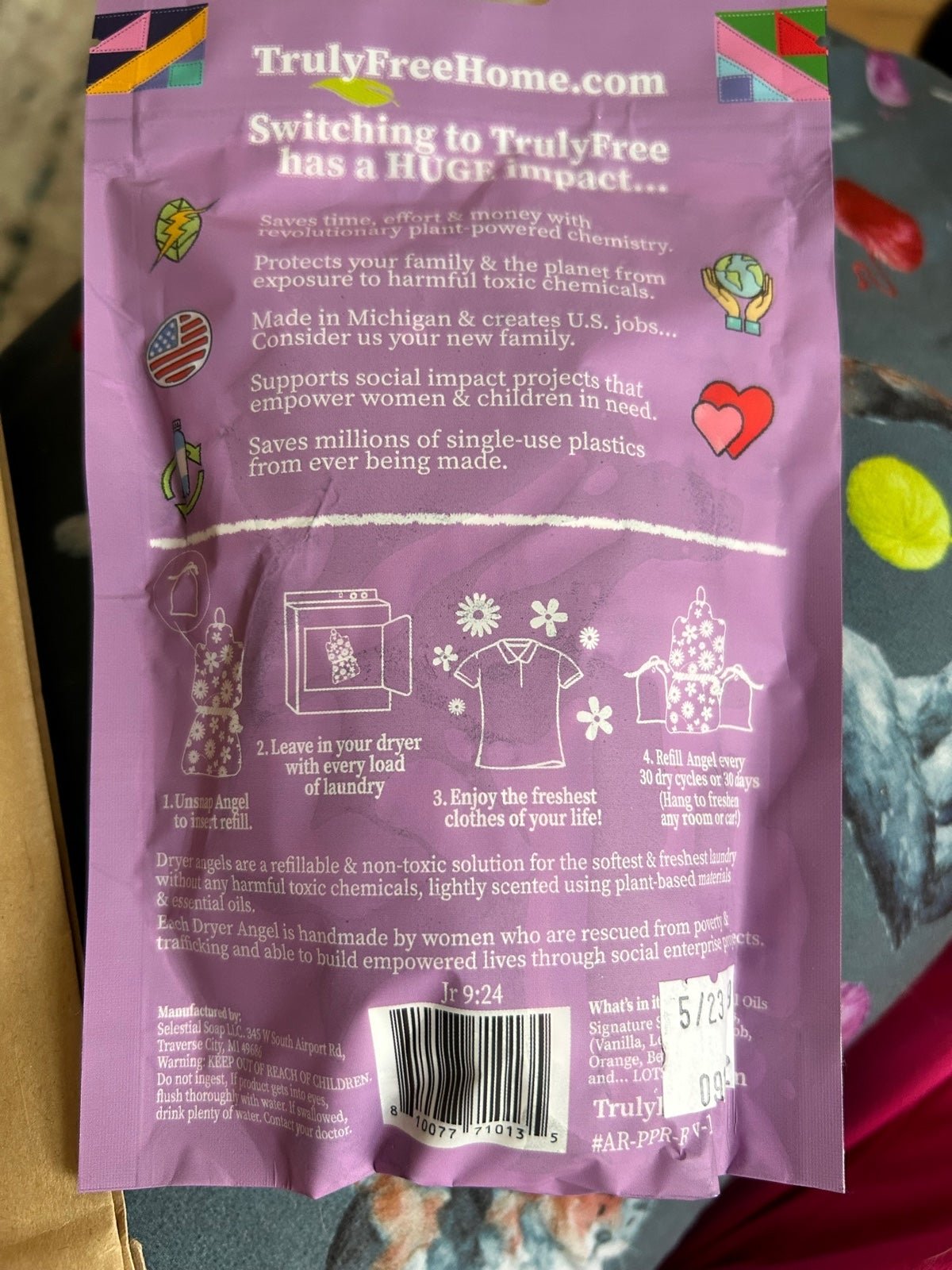 Truly free dryer Angel with refills OR6643